6-Pack of 35ml Shaving Oil - Original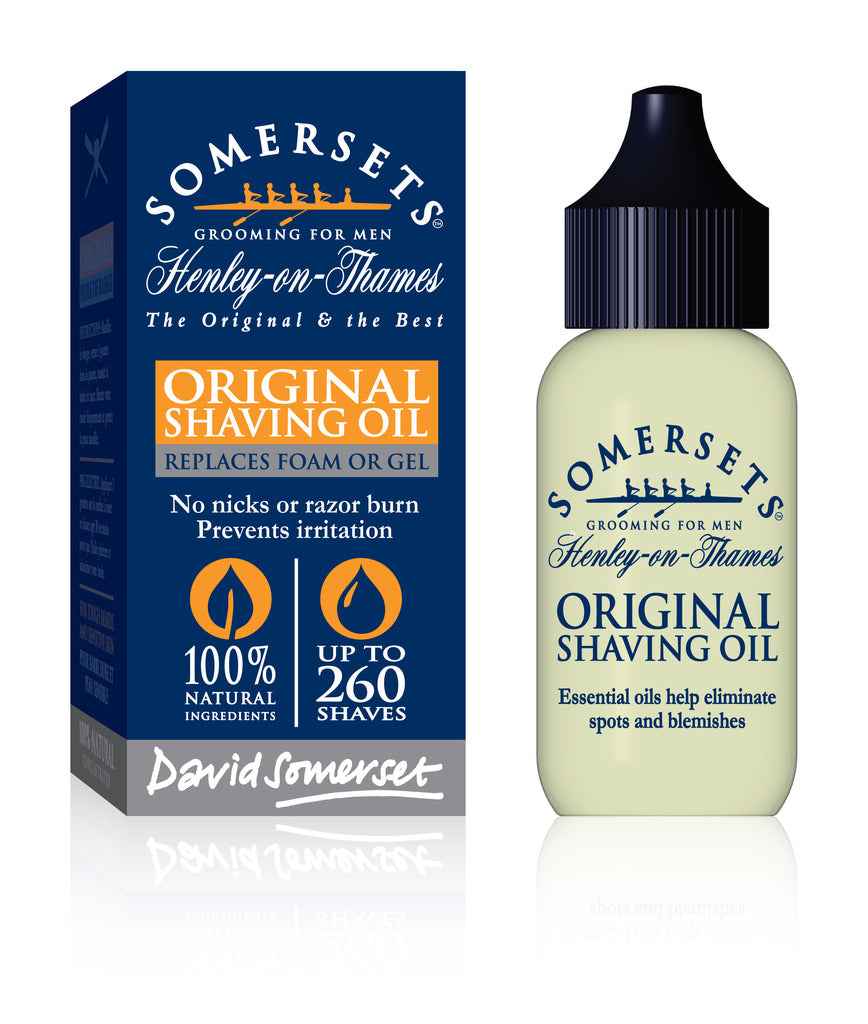 A cooling moisturising oil that lubricates the skin for an extra close shave.
This is the original world renowned Shaving Oil which we introduced in 1991. It's a blend of pure plant oils - including soothing essential oils - Lavender, Tea Tree, and Rosemary which help prevent razor bumps and irritation . The cooling menthol leaves the skin feeling fresh and smooth. 

We use only the purest natural ingredients to give you the most effective shave and skincare system. 

Ingredients:
Hybrid Vegetable Oils, Menthol, Natural Fragrance, Aloe Vera, French Lavender Oil, Tea Tree Oil, Evening Primrose Oil, Sweet Almond Oil, Borage Oil, Safflower Oil, Rosemary Oil, Palmarosa Oil, Organic Sandalwood Oil, Cinnamon Oil, Comores Ylang Ylang Oil, Organic Brazil Alpha Bisabolol, Organic Chilean Rosehip Seed Oil.
Directions:

Wet face, apply 3 drops to skin and shave.
Works equally well wet or electric.